Coming May 2018, from Soho Press

Smart, paranoid literary science fiction crossover for fans of Blake Crouch and Philip K. Dick, set in present-day Seattle.
"Like Philip K. Dick or Kurt Vonnegut, Steve Toutonghi manages to break and repair your brain while telling an intensely human story."
— Sean Ferrell, author of Man in the Empty Suit
Vin, a young tech entrepreneur recently forced out of the software company he founded, takes a job house-sitting an ultra-modern Seattle mansion whose owner has gone missing and discovers a secret basement lab with an array of computers and a row of large, smooth caskets, one of which contains a woman in a state of suspended animation. There is also a dog-eared notebook filled with circuit diagrams, beautiful and intricate drawings of body parts, and pages of code.
Vin enters a caskets and his reality begins to unravel. He soon finds himself on a terrifying journey that raises fundamental questions about reality, free will, and the meaning of a human life.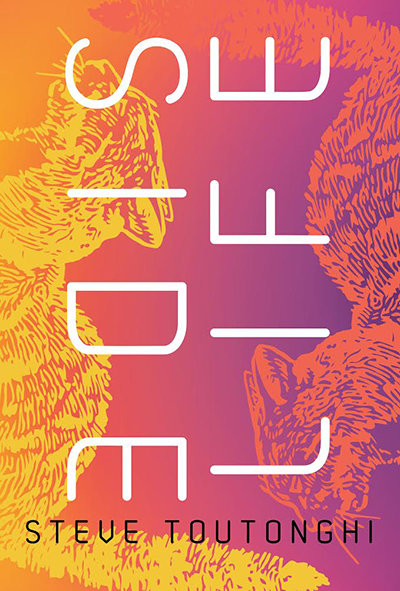 *
"An incredible work of science fiction… Side Life is original, thought provoking and just really freaking good."
— Daniel Price, author of Slick and the Silvers Series
*
"…intellectually engaging…a thrilling thought exercise…"
— Publisher's Weekly